---
Home » Used Engines » Acura
---
Acura Engines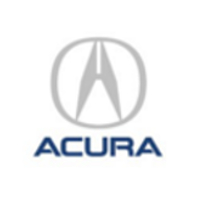 Trying to figure out whether it is best to replace your engine or if you are better off buying a new or used car is not as tough of a decision as it used to be. Now-a-days, finding an inexpensive Acura engine is easier than ever and less expensive than buying a new or used vehicle. Quality Used Engines is all about saving the money coming out of your wallet and all about preserving your Acura vehicle for the long haul. We also save you time trying to find an Acura motor without you having to do any research through our instant quote tool! Our instant quote tool here at Quality Used Engines is meant to help keep this process of purchasing a used Acura engine as hassle free as possible.
Don't worry about the availability of your specific Acura engine because Quality Used Engines has one of the largest inventories of used engines in the United States. You can also find used Acura transmissions as well through our Quality Used Transmission site. Due to our incredible inventory, finding your exact Acura's engine is not a problem and it is instant! Our instant quote tool immediately directs you to a quote page with the specific engine you picked out. Whether it is an Acura TSX, TL, RL, or any other Acura between the years of 1990 and 2014, Quality Used Engines will have it available and for Free Shipping as well!
Before you checkout, make sure you go through Quality Used Engine's Terms, Conditions, and 3 year Parts & Labor Warranty available on our dedicated warranty page.
Acura Engines Available
Acura CL
Acura Integra
Acura Legend
Acura MDX
Acura NSX
Acura NSX-T
Acura RL
Acura RSX
Acura SLX
Acura TL
Acura TSX
Acura Vigor
Get your Quote for your Used Acura Engine