---
Home » Used Engines » Buick
---
Buick Engines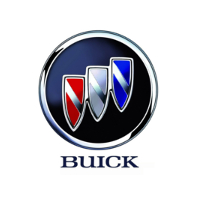 Buick Motors is the entry-level luxury division automobile manufacturer of General Motors for over a century and counting. Buick is mostly known for their classic 40's and 50's model cars of which consisted of some of the most popular cars of all time. Some of the popular 40's and 50's model Buicks included the Buick Roadmaster, Buick Skylark, and Buick Century. However, these were not the only decades these three legendary Buicks were around for. In fact, Buick would bring these cars back into production through the 60's, 70's, 80's, 90's, and even the early 2000's!
Quality Used Engines inventory of used Buick engines over the years have consisted of all of the Buick models between the years 1990 and 2014. Locating a Buick engine is incredibly fast through Quality Used Engines because of the instant quote tool. By simply filling out the year, make, model, engine type, and email of the quote form, you can get instant pricing and mileage of any Buick motor we have in our rotating inventory. Not only can you save money buying a used engine, but you can also save time by not diving into a bunch of salvage yards looking for your exact motor.
Shopping for a used motor or used transmission for a Buick comes with essential offers on every quote from Quality Used. The offers included on every quote for an engine include Free Shipping to the 48 continental states of the United States and a 3 year Parts & Labor Warranty.
Inventory of Buick Engines Available
Buick Apollo
Buick Special
Buick Century
Buick Electra
Buick Enclave
Buick Lacrosse
Buick Lesabre
Buick Lucerne
Buick Park Avenue
Buick Rainier
Buick Reatta
Buick Regal
Buick Rendezvous
Buick Riviera
Buick Roadmaster
Buick Skyhawk
Buick Skylark
Buick Somerset
Buick Terraza
Get your Quote for your Used Buick Engine