---
Home » Used Engines » Chevy
---
Chevy Engines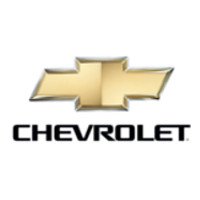 Buying a used Chevy engine used to consist of going to your local junkyard and scavenge around for a 350 engine. No one has the time to go to a junkyard anymore and spend countless hours hoping to find a Chevy engine that will fit inside their vehicle. Those days are more than over thanks to the simplicity of Quality Used Engines. The Quality Used Team promotes extending the life of your Chevy by offering low price, low mileage used Chevy engines.
Finding a used Chevy engine for sale to replace a broken down motor is incredibly fast during these times when everyone is either on their smartphone or computer. Filling out a quote form at Quality Used Engines will bring forth in an instant, the availability of your Chevy engine, the affordable price of the engine, as well as the mileage. Why waste time trying to locate your engine or wait on a quote form whenever you can find out all the information you need about your Chevy engine in an instant?
Availability of specific Chevy models is not a problem at Quality Used Engines. Having one of the largest inventories in the nation of used engines, finding an engine for a Chevy Silverado 1500, Chevy Malibu, Chevy Impala, and almost all Chevy models between 1990 and 2014 is not a difficult feat. Not only does Quality Used Engines have most Chevy engines available, Free Shipping and a 3 year Parts & Labor Warranty is available on all used Chevy engine quotes.
Used Chevy Engines in Stock
Chevrolet Avalanche 1500
Chevrolet Avalanche 2500
Chevrolet Aveo
Chevrolet Beretta
Chevrolet Blazer S10
Chevrolet Camaro
Chevrolet Caprice
Chevrolet Cavalier
Chevrolet Celebrity
Chevrolet Chevelle
Chevrolet Chevette
Chevrolet 1500
Chevrolet 2500
Chevrolet 3500
Chevrolet Citation
Chevrolet Cobalt
Chevrolet Colorado
Chevrolet Corsica
Chevrolet Corvair
Chevrolet Corvette
Chevrolet Cruze
Chevrolet Epica
Chevrolet Equinox
Chevrolet Express 1500 Van
Chevrolet Express 2500 Van
Chevrolet Express 3500 Van
Chevrolet Forward Control
Chevrolet HHR
Chevrolet II
Chevrolet Impala
Chevrolet Lumina
Chevrolet Lumina Van
Chevrolet Luv
Chevrolet Malibu
Chevrolet Monte Carlo
Chevrolet Monza
Chevrolet Nova
Chevrolet Omega
Chevrolet Optra
Chevrolet Passenger
Chevrolet Phoenix
Chevrolet S10 Pickup
Chevrolet Silverado 1500
Chevrolet Silverado 2500
Chevrolet Silverado 3500
Chevrolet Sprint
Chevrolet SSR
Chevrolet Suburban 10
Chevrolet Suburban 1000
Chevrolet Suburban 1500
Chevrolet Suburban 20
Chevrolet Suburban 2500
Chevrolet Suburban 30
Chevrolet Tahoe
Chevrolet Trailblazer
Chevrolet Trailblazer EXT
Chevrolet Traverse
Chevrolet Uplander
Chevrolet Vega
Chevrolet Ventura II
Chevrolet Venture
Chevrolet Volt
Get your Quote for your Used Chevy Engine