---
Home » Used Engines » Daewoo
---
Daewoo Engines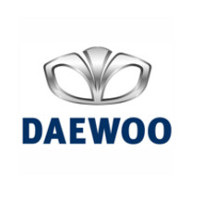 Daewoo was founded in 1967 as the second largest South Korean manufacturer behind Hyundai. Unfortunately, Daewoo was dismantled in 1999 and no longer produced anything Daewoo related. Since we are in the times where seeing a Daewoo on the road is rare, trying to find a Daewoo used engine or used transmission in a junkyard is next to impossible. Quality Used Engines is a great solution to turn to in to locate any used engine between the years of 1990 and 2014.
Locating a particular used Daewoo engine from Quality Used Engines is as easy as getting to our site in the first place! By simply filling out our instant quote form consisting of the year, model, engine, and your email of your Daewoo, you will instantly have access to vital information. The vital information included on all of our used engine quotes include availability, our affordable price, as well as the mileage of your quoted Daewoo engine. All Daewoo engine quotes also come backed with our 3 year Parts & Labor Warranty as well as Free Shipping on all orders to the USA!
If you are ever unsure which Daewoo engine or transmission you need, our ASE Certified Representatives are always available to answer any inquires about your Daewoo. We understand not everyone is an automotive expert so that is why we have ASE Certified Representatives around to provide their years of automobile knowledge onto you.
Daewoo Engines Available
Daewoo Lanos
Daewoo Leganza
Daewoo Nubira
Get your Quote for your Used Daewoo Engine