---
Home » Used Engines » Daihatsu
---
Daihatsu Engines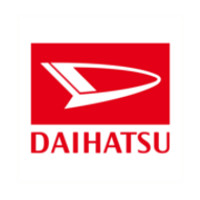 Searching for Daihatsu parts has been hard to come by ever since 1992 whenever production in the US for Daihatsu ceased. There are only so many Daihatsu cars out there in this day and age. Whenever there is a Daihatsu sighting on the road, the only two models seen are usually the Charade and Rocky. The worst is whenever you have a Daihatsu and the engine or transmission goes out on it. It is a nightmare trying to find one of these rare engines or transmissions at your local junkyard. The next solution to keep your one of a kind Daihatsu going is buying a used engine though Quality Used Engines.
Quality Used Engines has one of the largest inventories of used engines in the nation! Even though looking for a Daihatsu engine is difficult, finding one through Quality Used will be the easiest task you will do during your day. In less than a minute, you can fill out one of our instant quote forms available on our site. After you fill out the quote form, you will instantly receive information about pricing, mileage, and availability of your used Daihatsu engine. Even though you do not have to buy immediately, we save you time and eventually money, in comparison to buying a new or used vehicle.
Have no fear, your used Daihatsu motor will come backed with our 3 year Parts & Labor Warranty for free. Not only do we offer our industry leading warranty on all of our Daihatsu engines, we offer Free Shipping to the 48 states in the continental US!
Daihatsu Engines Available
Daihatsu Charade
Daihatsu Rocky
Get your Quote for your Used Daihatsu Engine