---
Home » Used Engines » Dodge
---
Dodge Engines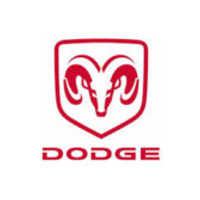 Looking for a faster way to find a replacement engine for your Dodge? Well look no further than Quality Used Engines! Quality Used Engines is your solution to finding a used Dodge engine quickly, at an affordable price, and hassle free.
After your Dodge motor final gives up on you, the last thing you ever want to do is go to a local salvage yard and spend your whole day looking for a specific engine. This is why we started Quality Used Engines because we understand whenever tragedy hits, the last thing you want to figure out is, "what's next?" We know what's next, finding an engine to replace your current one or buy a new or used vehicle. However, buying a new or used vehicle is more expensive than buying a used Dodge engine or used transmission from Quality Used at a fraction of the price! This is why finding a Dodge engine is easier than ever through our instant quote tool available for anyone who wants to receive a quote on any used engine. By simply filling out the instant quote form, you will instantly be taken to a quote page with your particular Dodge engine's availability, the low price offered, as well as the mileage.
Quality Used Engines offers one of the largest database of used engines across the internet. This also includes RAM, who is now their own manufacturer. Some other Dodge vehicles include the Dodge Charger, Dodge Challenger, Dodge Durango, along with most models Dodge produced between 1990 and 2014.
On all used Dodge engine quotes, we offer our Free Shipping to anywhere in the continental US along with our industry leading 3 year Parts & Labor Warranty.
Dodge Engines We Have in Stock
Dodge 1500 Pickup
Dodge 2500 Pickup
Dodge 3500 Pickup
Dodge Aries
Dodge Avenger
Dodge Caliber
Dodge Caravan
Dodge Challenger
Dodge Charger
Dodge Dakota
Dodge Durango
Dodge Nitro
Dodge Ram
Dodge Sprinter
Dodge Stratus
Dodge Stealth
Dodge Viper
Get your Quote for your Used Dodge Engine