---
Home » Used Engines » Eagle
---
Eagle Engines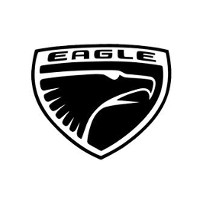 The Chrysler Corporation division in the late 1980's, 1990's Eagle was a short lived experiment of which saw relatively respectable numbers. The direction the Chrysler Corporation attempted to take Eagle was to be a competitor of Saturn by being just as innovative with their design. However, Eagle could never get the recognition it deserved although it was fairly difficult to when advertised alongside Jeep.
Now-a-days, you rarely see Eagle vehicles on the road at all. Whenever your Eagle engine is finally on in its last days, you need a back-up plan. Unfortunately, buying a used or new car, truck, van, or SUV is way more expensive than it probably cost for years and years of normal maintenance of your Eagle. However, putting your funds into buying a used Eagle engine is not only more cost-efficient, but it will preserve your classic Eagle.
Wasting your valuable time in a junk yard hoping to find an Eagle engine is not the way to go. Filling out a quote form at Quality Used Engines will instantly bring you to a dedicated quote page with your used Eagle engines mileage, affordable price, and availability. All Eagle motor quotes include Free Shipping and Quality Used Engines industry leading 3 year Parts & Labor Warranty!
Eagle Engines We Offer
Eagle Medallion
Eagle Premier
Eagle Summit
Eagle Talon
Eagle Vision
Get your Quote for your Used Eagle Engine