---
Home » Used Engines » Ford
---
Ford Engines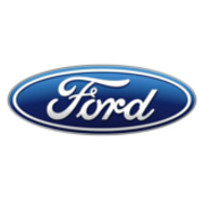 Ford Motor Company has been one of the most recognizable companies in not only the United States, but the entire world for over a century. When driving on the streets almost anywhere around the world, seeing a Ford on the road is not an unusual sight. Since Ford is one of the more popular automotive brands in the world, there are going to more Fords on the road than other brands. Unfortunately, whenever your Ford engine runs its course, you are stuck with a tough choice. Get another vehicle or replace your Ford's engine.
When looking to replace a Ford motor or transmission, look no further than Quality Used. Buying a used engine has been one of the most cost efficient and more time efficient routes to go because of the internet. Since Quality Used Engines has one of the largest inventories in the nation of used engines for sale, finding a Ford used engine is easier than ever.
Quality Used Engines is the fastest source online to locate any used engine between the years of 1990 and 2014. We ultimately eliminate the need to go to a local salvage yard to hopefully end up finding the engine you need. By simply filling out our instant quote form located on our site, you will have access to extensive database of most Ford models such as the Ford Mustang, Ford F-150, Ford Focus, and Ford Explorer.
Quality Used Engines offers low prices with low mileage on all used Ford engines. Along with low prices and mileage, we also offer our industry leading 3 year Parts & Labor Warranty as well as Free Shipping to the 48 continental states in the US.
Engines Available
Ford Aspire
Ford Bronco
Ford C-MAX
Ford Contour
Ford Cortina
Ford Courier
Ford Crown Victoria
Ford Edge
Ford Escape
Ford Escort
Ford Excursion
Ford Exp
Ford Expedition
Ford Explorer
Ford F100
Ford F150
Ford F150 Raptor
Ford F250
Ford F250SD
Ford F350
Ford F350SD
Ford F450
Ford F450SD
Ford F550SD
Ford Fairlane
Ford Fairmont
Ford Falcon
Ford Festiva
Ford Fiesta
Ford Five Hundred
Ford Flex
Ford Focus
Ford E100
Ford E150
Ford E200
Ford E250
Ford E300
Ford E350
Ford E450SD
Ford E550SD
Ford GT
Ford Forward Control
Ford Freestar
Ford Freestyle
Ford Fusion
Ford Granada
Ford LN7
Ford LTD
Ford LTD II
Ford Maverick
Ford Mercury
Ford Mustang
Ford Passenger
Ford Pinto
Ford Probe
Ford Ranger
Ford Taurus
Ford Taurus X
Ford Tempo
Ford Thunderbird
Ford Torino
Ford Transit Connect
Ford Windstar
Get your Quote for your Used Ford Engine