---
Home » Used Engines » Honda
---
Honda Engines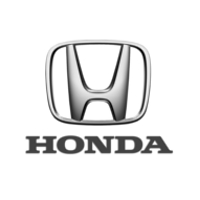 When people think about Honda, they associate with how reliable most Honda vehicles are. Unfortunately, like all vehicles will go through one day, your Honda engine will eventually need to be replaced. Whenever the day comes when you need to search for a replacement Honda engine, you need to look for a way to save money and time out of your day.
Quality Used Engines offers used engines for sale at low prices and mileage, all in under one minute! How is this done? We at Quality Used Engines offer an instant quote tool on our site free to access our extensive database of used Honda engines. All the information needed to use it your Honda's year, model, engine, and email. After filling out the information required to complete the quote form, you will instantly have access to some vital information. Some of the information will include our affordable price and mileage we offer for your quoted Honda engine.
Since you filled out our instant quote form online, your quote will offer our 3 year Parts & Labor Warranty available for all used engines. On top of our industry leading warranty, we offer Free Shipping anywhere in the 48 continental states in the US.
If you are ever are not sure as to what engine is in your Honda or any other automotive related question, our ASE Certified Representatives will be more than happy to answer your automotive related questions. To contact our staff, give us a call at 866-319-1643.
Find Your Honda Engine
Honda Accord
Honda Civic
Honda CR-V
Honda Crosstour
Honda CRX
Honda CRZ
Honda del Sol
Honda Element
Honda Fit
Honda Insight
Honda Odyssey
Honda Passport
Honda Pilot
Honda Prelude
Honda Ridgeline
Honda S2000
Get your Quote for your Used Honda Engine