---
Home » Used Engines » Kia
---
Kia Engines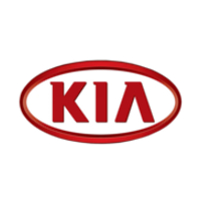 Kia Motors is a Korean based automobile manufacturer whom have been around since World War II yet wasn't established in America until 1992. Kia Motors America started off their newly acquired territory by producing the Kia Sephia and Kia Sportage. However, tragedy strike during 1997 in the form of the Asian financial Crisis which forced Kia to declare for bankruptcy. Hyundai Motor Company ended up acquiring 51% of Kia Motors, which can kind of explain why their styles are so similar.
The Kia brand itself as of late is taking on a more affordable-luxury approach for their compact sedans. Models such as the Kia Optima, Kia Cadenza, and Kia K900 are starting to gain the popularity of Americans as well as the recognition of a viable luxury sedan.
Finding a Kia engine is a little more difficult than some other well-known brands because of Kia's late arrival in America. It is a lot easier to find older used Kia engines at a local salvage yards but probably not newer ones. Dedicated online retailers of specifically used engines like us at Quality Used Engines make it easier on you to find any Kia engine between the years 1990 and 2014.
Locating a Kia engine through Quality Used Engines takes less than a minute to be able to have access to one of the largest databases in the nation of used engines for sale. Filling out your vehicles make, model, year, engine type, and your email address will instantly grant you access to pricing, mileage, and availability of your used engine.
Buying a used Kia engine will include our 3 year Parts & Labor Warranty, free with no hidden fees. On top of our industry leading warranty, we offer Free Shipping on all orders within the 48 states of the continental US. Shipping to Hawaii, Alaska, and certain Boroughs of New York will have separate charges for shipping.
Kia Engines Available
Kia Amanti
Kia Borrego
Kia Forte
Kia Magentis
Kia Optima
Kia Rio
Kia Rondo
Kia Sedona
Kia Sephia
Kia Sorento
Kia Soul
Kia Spectra
Kia Sportage
Get your Quote for your Used Kia Engine