---
Home » Used Engines » Mazda
---
Mazda Engines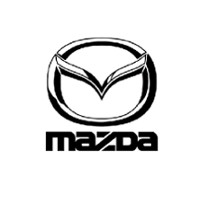 Mazda vehicles in general have a good reputation of producing cars year in and year out of which are reliable. When operating a Mazda, you know you can make it last for years if you do not run it into the ground. However, whenever tragedy does strike in the form of a blown engine, you need options. Since Mazda engines are generally known for being reliable, buying a used Mazda engine would not be a bad alternative instead of replacing your vehicle in general.
There are some benefits to buying a used Mazda engine, one being it is a more cost efficient option than buying a new or used truck, car, van, or SUV. Not only are used engines more cost efficient, locating one is even more time efficient here at Quality Used Engines.
Here at Quality Used Engines, we offer our free instant quote tool of which is free to use on our site. When you have filled out our quote form, you will have access to one of the largest databases of used engines in the USA! Find your particular used Mazda engine is hassle free because we offer all Mazda engines between the years 1990 and 2014. Some Mazda we offer include the Mazda 3, Mazda 6, and Mazda RX-8.
All Mazda used engine quotes are backed by our competitive 3 year Parts & Labor Warranty as well as Free Shipping to anywhere in the 48 continental states here in the USA. Some places such as Hawaii, Alaska, and boroughs within New York do include a residential shipping fee.
Mazda Engines in our Inventory
Mazda 1800
Mazda 2
Mazda 3
Mazda 323
Mazda 5
Mazda 6
Mazda 626
Mazda 808
Mazda 929
Mazda B1600
Mazda B1800
Mazda B2000
Mazda B2200
Mazda B2300
Mazda B2500
Mazda B2600
Mazda B3000
Mazda B4000
Mazda Cosmo
Mazda CX7
Mazda CX9
Mazda GLC
Mazda CX-5
Mazda Millenia
Mazda MPV
Mazda MX3
Mazda MX5
Mazda MX6
Mazda Navajo
Mazda Protege
Mazda Rotary
Mazda RX2
Mazda RX3
Mazda RX4
Mazda RX7
Mazda RX8
Mazda Tribute
Get your Quote for your Used Mazda Engine