---
Home » Used Engines » Mercedes
---
Mercedes Engines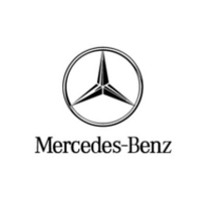 Mercedes-Benz has been one the oldest luxury automobile manufacturers in the world. Part of the "German Big 3" along with BMW and Audi, Mercedes is known for introducing many technologies and safety innovations to their cars in which were common with other vehicles later on.
Although the luxury automaker Mercedes happens to be one of the most innovate manufacturers in the world, there is still no such thing as an engine or transmission that can never break down. Since even Mercedes-Benz can be vulnerable through an unfortunate circumstance like a broken down engine, you need a cost-efficient option to get back on the road. Quality Used Engines is a great alternative to save money buying Mercedes engine at the fraction of the cost buying one through a Mercedes dealership.
Here at Quality Used Engines, you can locate your used Mercedes engine and get the exact one you need for your Mercedes. By simply filling out our instant quote form available on our site, you will have access to the most up-to-date inventory, pricing, and mileage of used engines online. We carry all Mercedes motors between the years of 1990 and 2014. Some used Mercedes engines we have in stock include the Mercedes C-Class, Mercedes G-Class, Mercedes S-Class, as well many other Mercedes models.
Don't worry, Quality Used Engines 3 year Parts & Labor Warranty is included on all engine quotes. No hidden fees, no extra cost. Our warranty is available for you to take advantage of as well as our Free Shipping to anywhere within the 48 states in the continental US.
Mercedes Engines in Stock
Mercedes 200
Mercedes 220
Mercedes 230/4
Mercedes 230/6
Mercedes 240D
Mercedes 250
Mercedes 260E
Mercedes 280
Mercedes 300D
Mercedes 300E
Mercedes 350
Mercedes 380
Mercedes 400
Mercedes 420
Mercedes 450
Mercedes 500
Mercedes 560
Mercedes 600
Mercedes B-Class
Mercedes C-Class
Mercedes CL-Class
Mercedes CLK
Mercedes CLS-Class
Mercedes E-Class
Mercedes G-Class
Mercedes GL-Class
Mercedes GLK-Class
Mercedes ML-Class
Mercedes R-Class
Mercedes S-Class
Mercedes SLK
Mercedes SLR
Mercedes SLS
Mercedes Smart
Get your Quote for your Used Mercedes Engine