---
Home » Used Engines » Nissan
---
Nissan Engines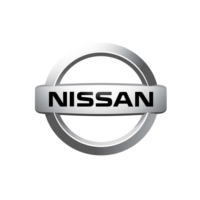 Is your Nissan's engine starting to knock? Transmission starting to slip? If you answered yes to either question, you are faced with a difficult decision to make. You can preserve your Nissan by replacing the engine and transmission on it or put money down for a new or used car. If it is simply decision made by money, you can buy a used engine or used transmission at a fraction of the cost paying off a new or used car, truck, van, or SUV.
Dedicated retailers of used engines such as ourselves here at Quality Used Engines offer a variety of used engines spanning the years of 1990 and 2014. Searching for a used Nissan engine through Quality Used Engines is not only hassle free, but it takes literally less than a minute of your time! This way you do not have to go through the trouble of navigating confusing sites or searching in a local junkyard.
Our instant quote tool at Quality Used Engines is free and available for anyone to use when visiting our site. When filling out our quote tool to acquire information about a used Nissan engine, all you need to know is Nissan's year, model, type of engine, as well as your email address. Within seconds, you will be directed to our quote page with a Nissan used engine of which will fit in your car.
Quotes from Quality Used Engines include vital information in regards to your used engine. Some of the basic information included on all quotes is the pricing, mileage, and availability of your quoted used engine. Also included on all of our used engines is our industry leading 3 year Parts & Labor Warranty as well as Free Shipping to the USA!
Nissan Engines Available
Nissan 200SX
Nissan 210
Nissan 240SX
Nissan 240Z
Nissan 260Z
Nissan 280Z
Nissan 280ZX
Nissan 300ZX
Nissan 310
Nissan 311
Nissan 350Z
Nissan 370Z
Nissan 410
Nissan 411
Nissan 510
Nissan 610
Nissan 710
Nissan 810
Nissan Altima
Nissan Armada
Nissan Axxess
Nissan B210
Nissan Cube
Nissan F10
Nissan Frontier
Nissan GC22
Nissan GTR
Nissan Juke
Nissan Leaf
Nissan Maxima
Nissan Micra
Nissan Murano
Nissan NV 1500
Nissan NV 2500
Nissan NV 3500
Nissan NV200
Nissan NX
Nissan Pathfinder
Nissan Pulsar
Nissan Quest
Nissan Rogue
Nissan Sentra
Nissan Stanza
Nissan Titan
Nissan Versa
Nissan X Trail
Nissan Xterra
Get your Quote for your Used Nissan Engine