---
Home » Used Engines » Volkswagen
---
Volkswagen Engines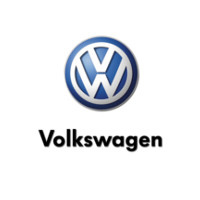 If you are an owner of a Volkswagen, you should know how reliable a Volkswagen engine is. If you were to make your Volkswagen engine last for longer than 100k miles, you know you are getting your money's worth from your Volkswagen. Whenever it is time to buy a used Volkswagen engine, you at least know you are going to be getting the quality of which Volkswagen stands for.
Finding a Volkswagen used engine was a daunting task in the past. You used to have to go from recycler to recycler just to hopefully find a Volkswagen engine that will fit in your car. Now-a-days, you do not have to go through all of the trouble anymore while saving your precious time. Here at Quality Used Engines, we save you all the trouble of going to a local junkyard by offering our easy to used instant quote tool.
Our instant quote tool here at Quality Used Engines will be able to grant you access to the largest inventory of used Volkswagens engines between the years of 1990 and 2014. To access our extensive list of Volkswagen engines, all you need to do is fill out our instant quote form with your Volkswagen's year, model, engine, and your email address.
In less than a minute, you will have access to the most up to date pricing and mileage of your future used Volkswagen motor. Included on all engine quotes is our 3 year Parts & Labor Warranty for free! What else is free? Shipping is also free for any used engine shipped within the 48 continental states in the US!
Used Volkswagen Engines Available
Volkswagen Beetle
Volkswagen Cabriolet
Volkswagen Corrado
Volkswagen Dasher
Volkswagen Eos
Volkswagen Eurovan
Volkswagen Fox
Volkswagen Golf
Volkswagen Jetta
Volkswagen Passat
Volkswagen Phaeton
Volkswagen Quantum
Volkswagen Rabbit
Volkswagen Routan
Volkswagen Scirocco
Volkswagen Tiguan
Volkswagen Touareg
Volkswagen Transporter
Volkswagen Type 3
Volkswagen Vanagon
Get your Quote for your Used Volkswagen Engine