---
Home » Used Engines » Volvo
---
Volvo Engines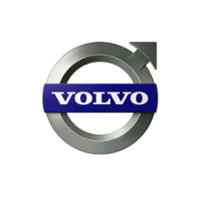 Volvo is a Swedish manufacturing company of products such as automobiles, trucks, buses, and construction equipment. They are primarily known for manufacturing automobiles in such classes as sports utility, sedans, and station wagons. Even though Volvo produces quality automobiles, replacing an engine is something inevitable to avoid.
When trying to replace your Volvo engine, you are forced with some tough economical decisions to make. You could go to your local Volvo dealership where they can offer you a brand new engine or a brand new car. Since you are trying to save money through this tough time, buying a new engine or new Volvo would not be the most efficient way to cut back on spend. Buying a used Volvo engine, however, can ultimately cost you a fraction of the cost it would to buy a new engine or new car.
Here at Quality Used Engines, we offer the most competitive low prices on used Volvo engines in the nation. Through our extensive database of used engines, you can locate a Volvo engine between the years of 1990 to 2014 in less than a minute! To gain access to the largest inventory of used engines in the nation, all you have to do is fill out the instant quote tool located on our site. Not only are you gaining access to our inventory of used Volvo engines, you will instantly receive information in regards to pricing and mileage of your future used engine. It gets even better. All quoted on used engines include our 3 year Parts & Labor Warranty as well as Free Shipping anywhere in the USA.
Need help with any automotive relative question in regards to your Volvo? Questions about your engine or transmission? Feel free to ask one of our ASE Certified Representatives on our staff any question in regards to your vehicle. They are available to assist you and further you knowledge of your vehicle. Only one phone call away, just simply dial 866-319-1643 to get assistance.
Used Volvo Engines Available
Volvo 120
Volvo 140
Volvo 164
Volvo 1800
Volvo 240
Volvo 260
Volvo 30
Volvo 40
Volvo 444
Volvo 50
Volvo 544
Volvo 70 Series
Volvo 740
Volvo 760
Volvo 850
Volvo 940
Volvo 960
Volvo S60
Volvo S80
Volvo S90
Volvo XC90
Get your Quote for your Used Volvo Engine