---
Home » Used Engines » Geo
---
Geo Engines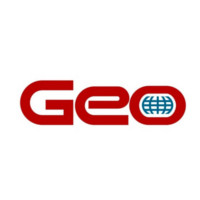 Founded in 1989, Geo was just a small subdivision of Chevrolet with a very niche production line of the small cars. However, Geo did not last too long simply because interest in Geo's product was not all there. The Geo Tracker, a low cost alternative to buying a Jeep was the most popular and successful car Geo ever manufactured but it too could not keep Geo afloat.
Finding a Geo engine at a local junk yard is a complete nightmare. Due to the low amount of vehicles Geo produced, engines for Geo are very scarce. Trying to find a used Geo engine has never been an easy task until Quality Used Engines came around.
Quality Used Engines has one of the largest databases of used engines in the country of which includes the discontinued manufacturer Geo. Locating a Geo motor used to be a project in itself because it is so difficult to find Geo parts in general. People were starting to dump their Geo and buy a new or used vehicle because it was too difficult to find parts to preserve their Geo.
Thanks to our instant quote tool here at Quality Used, locating a Geo engine is easier than ever and even more cost efficient in comparison to buying a new or used car, truck, van, or SUV. Not only can you locate your Geo engine through us, you will instantly receive the most up to date pricing and mileage of your quoted Geo used engine. All used engine quotes also include our 3 year Parts & Labor Warranty as well as Free Shipping to the USA!
Let Quality Used Engines help preserve the life of your Geo so we do not have to lose a short-lived American classic.
Geo Engines We Carry in Stock
Geo Metro
Geo Prizm
Geo Spectrum
Geo Storm
Geo Tracker
Get your Quote for your Used Geo Engine