---
Home » Used Engines » Mercury
---
Mercury Engines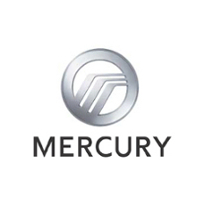 Mercury was an automobile manufacturing division under Ford for over seven decades until production ceased at the end of 2010. Known for producing mostly entry-level luxury vehicles, Mercury was a stable manufacturer until the 2000's hit. During the 2000's, Mercury hit a drastic decline in sales which only made sense to close Mercury's doors for good.
Since Mercury is no longer in production, the people who still own a Mercury face the issue of trying to find Mercury parts such as their engines and transmissions. Online services such as ours at Quality Used Engines offer Mercury engines produced between the years of 1990 to 2011. Popular Mercury models we have in our inventory include the Mercury Grand Marquis, Mercury Mariner, Mercury Mountaineer, as well as other Mercury models.
Getting access to the most up-to-date inventory of Mercury used engines literally takes less than one minutes. By filling out our quote form available on our site, you will instantly be sent to our dedicated quote page with your quoted Mercury engines information. Some of the vital information included with our quotes include pricing, mileage, and availability. Also, all used engine quotes include our industry leading 3 year Parts & Labor Warranty as well Free Shipping in the USA!
Purchasing a Mercury motor is just as easy as locating one here at Quality Used Engines. Our secure checkout is easy to configure and navigate through. The only forms of payment we allow is Visa, MasterCard, Discover, as well as Bank Certified Checks.
Find Mercury Engines in our Inventory
Mercury Capri
Mercury Comet
Mercury Cougar
Mercury Grand Marquis
Mercury Lynx
Mercury Marauder
Mercury Mariner
Mercury Marquis
Mercury Merkur
Mercury Milan
Mercury MKS
Mercury MKT
Mercury MKX
Mercury MKZ
Mercury Monarch
Mercury Montego
Mercury Monterey
Mercury Mountaineer
Mercury Mystique
Mercury Sable
Get your Quote for your Used Mercury Engine